Reviews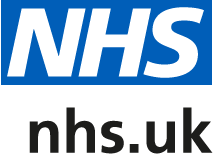 updated at 11:38am on 19/12/2019
by Anonymous - Posted on 25 November 2019
Wonderful nurse
I can't thank the lovely nurse enough for her kindness - it meant so much. I was nervous and emotional and she couldn't have been nicer. Thank you.
Visited in November 2019, Posted on 25 November 2019
by Anonymous gave Carlisle Healthcare a rating of 5 stars
The Doctor. THANK YOU .
The doctor came to visit me at home as I was in severe pain after a fall down the stairs . He immediately put me at ease and carried out the appropriate treatment to alleviate the pain and discomfort I was in . He is a very professional and knowledgeable doctor but was also very caring and empathetic . I am so thankful to the doctor for his support and ensuring that the pain was eased quickly . He was the " light at the end of the tunnel" . The nursing assistant was also very supportive .
Visited in August 2019, Posted on 26 August 2019