Suggestions and Complaints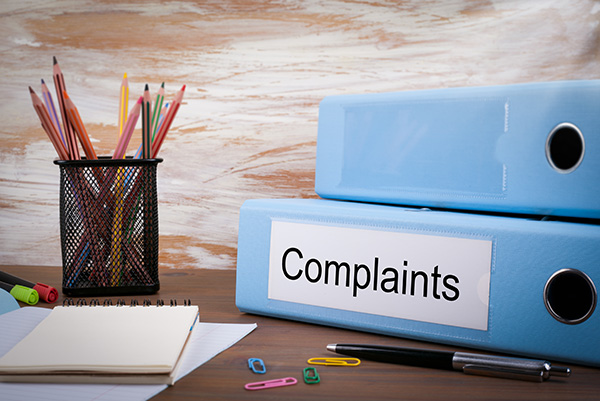 If you have any comments or criticisms about the service provided by the practice you are entitled to request an investigation and explanation.
We try to provide the best service for our patients and encourage you to let us know about any difficulties.
This informal system does not affect your right to make a formal complaint to Cumbria NHS and in some cases you may be advised to do this if the practice system is considered inappropriate. The staff of PALS (Patient Advice and Liason Service) at Cumbria NHS, Wavell Drive, Rosehill, Carlisle. Tel: 603500 will also be able to offer advice and guidance with your complaint.
All complaints will be dealt with by our Managing Partner, Tracey Darrington, who you may contact you in person or by phone.
If your concerns cannot be resolved straight away then:-
We will acknowledge receipt of your concerns within 10 working days either in writing or by telephone
We will provide you with a full response to your concerns whenever possible, within a timescale agreed with you
We will provide a response in a manner which we have agreed with you, proportionate to the issued raised. This can be in writing, by telephone or at a meeting.
If there is a delay in dealing with your concerns, we will keep you informed of our progress at regular intervals
If we have a meeting with you to try and resolve your concerns, we will write to you with a summary of the matters discussed
If our final response does not satisfactorily answer you concerns, you have the write to ask the Parliamentary and Health Service Ombudsman (PHSO) to investigate your case.
Their complaints helpline can be contacted on 0345 015 4033. Alternatively you can write to them at:
The Paliamentary and Health Service Ombudsman
Millbank Tower
Millbank
London
SW1P 4QP
You may make a complaint on behalf of someone else, but we will need consent from that person before we can discuss the situation. All information, including the outcome of the complaint will be recorded and kept in the strictest confidence. If you need any help with the form either the Patient Liaison Officer or one of the receptionists will be pleased to help you.